Georg Jensen Defined by Design
Event Details
Date:
Thursday, Dec 14, 2023
Time:
1:00 - 2:00 pm ET
Location:
Live Webinar
Price:
Course Registration $25.00 Member
$30.00 General Admission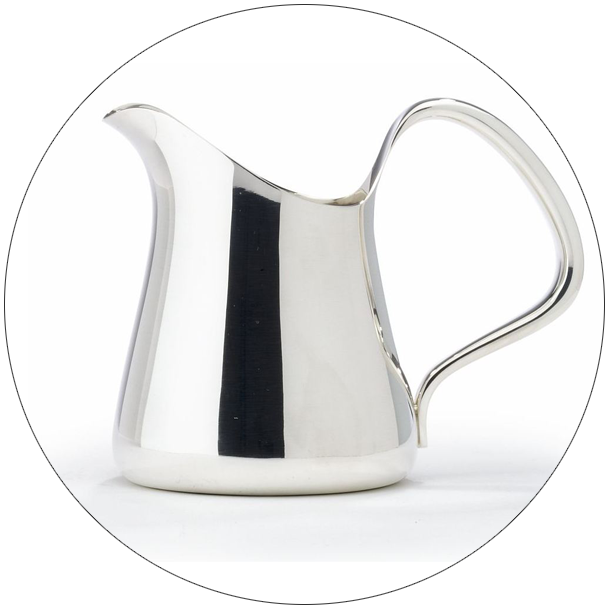 Georg Jensen (1866-1935) is considered the driving force of Scandinavian modern silver. Georg Jensen's visionary approach to design and designers formed the ideals of 20th Century Danish silver design. Naturalism inspired by the surrounding countryside of his youth, his training as a sculptor, and his mastery as a silversmith/goldsmith established the "Jensen" style in 1904.

Georg Jensen was trained as a sculptor and dreamed of success as a sculptor but his skill as a master goldsmith/silversmith became his claim to fame. His small workshop in Copenhagen began with silver jewelry and soon expanded to include silver objects and gold jewelry. Without the baggage of the philosophy of the English Arts & Crafts movement Jensen was able to prosper.

Georg Jensen's early success secured his ability to attract the best designers and craftsmen to his atelier in Copenhagen. Jensen's experience as an apprentice to Mogen Ballins established the philosophy of acknowledging the individual designer for their designs. This practice was most unusual during the beginning of the 20th century, sometimes today as well. Georg Jensen always respected the artist, as well as the silversmith/goldsmith. This standard began in 1904 continued throughout his career and continues today by the company that bears his name.

In today's marketplace the value of silver objects and jewelry is closely tied to the value of the metal and material. One of the notable exceptions to this trend is the work of the Georg Jensen silver-smithy. In this lecture, presented by William Drucker, Drucker Antiques, we will explore the practices and characteristics of Georg Jensen silver that have enabled it 'to buck the trend' and allowed it to maintain its allure, value and marketability.

By examining the work of a few notable designers, we will come to understand the factors that have led to Georg Jensen's enduring success and legacy.

For more on Georg Jensen: Georg Jensen A Tradition of Splendid Silver, by Janet Drucker, now in its second edition. Available through Schiffer Publishing & Drucker Antiques.
Image credit: "Georg Jensen - Henning Koppel milk jug" by Iliazd is licensed under CC BY-SA 2.0.

Appraisers Association of America Members receive 1 Continuing Education (CE) credit.
All registrants will receive a recording of the webinar within 48 hours of the live event. No refunds will be provided.
Terms of Registration
By registering for this lecture you acknowledge that the content of this program will be captured in digital format and may be used for both archival and promotional purposes. Submission of your registration authorizes The Appraisers Association of America, its contractors and sponsors permission to use your voice and/or image in any such archival or promotional recording, photograph or streaming activity and to contact you by mail or e-mail.
---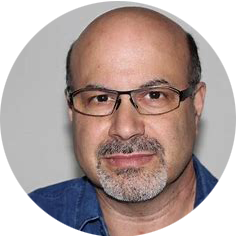 Drucker Antiques is a family business founded in 1977. Today, Bill Drucker owns and operates Drucker Antiques, expanding on the legacy started by its founders, Janet and Byrd Drucker. Bill Drucker is an author and frequent lecturer on Georg Jensen and Arts & Crafts Period jewelry.
Drucker Antiques, recognized worldwide as the authority in Georg Jensen Hollowware, Flatware and Jewelry. Drucker Antiques focuses on 20th Century Design including Modern Scandinavian Design, European and American Arts and Crafts Movement Jewelry and 20th Century Studio jewelry.
Now in its Second Edition, Georg Jensen: A Tradition of Splendid Silver, by Janet Drucker is considered by many the authoritative narrative on Georg Jensen hollowware, flatware and jewelry.
Drucker Antiques offers collection management services to collectors and institutions.
Appraisal Services:
Drucker Antiques appraises single pieces and/or collections for estate, insurance, and donation purposes. Although we are most widely known for our specialization in Scandinavian silver (hollowware, flatware & jewelry), we also have extensive experience in American and European 20th Century Studio Jewelry.
Bill Drucker is a member of the Appraisers Association of America and is Uniform Standards of Professional Appraisal Practice (USPAP) compliant.
---
Go back
Upcoming Events