The Booming Chinese Art Market and its Issues
Event Details
Date:
On Demand
Location:
On Demand Webinar
Price:
Course Registration $20.00 Member
$25.00 General Admission


As an appraiser and scholar of East Asian arts, Patricia J Graham Ph.D., AAA will discuss the most important issues affecting the global trade of art from China and what to consider when appraising it.
The following will be discussed:
1) History of Chinese art auctions and
the current dominance of buyers from China
2) Evaluation of sales data from Chinese owned auction houses.
3) Provenance
4) Forgeries
5) Prohibition on sales of endangered species materials
6) Trade restrictions implemented in 2019
7) The types of Chinese arts and market levels that appraisers
commonly encounter.
This is a recording of a live webinar previously held on January 25, 2022.

1 CE Credit
Fees:
$20 Members
$25 General Admission
Register online (at the top of this page).
Email confirmations will be sent upon receipt of payment;
registration accepted only with payment.
No refunds.
---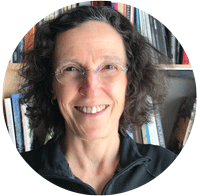 Patricia Graham, Ph.D., AAA, a former professor and museum curator, received her Ph.D. in Japanese art from the University of Kansas. She is a consultant and AAA-certified appraiser of Chinese, Japanese, and Korean arts and also pursues scholarly research and writing as an adjunct research associate at the University of Kansas Center for East Asian Studies and an affiliate of the Art History Department at the University of Colorado Boulder. Her extensive scholarly writings focus on Japanese arts and design, cultural interchanges between China and Japan, and the collecting of Chinese arts in Japan.
---
Terms of Registration
By registering for this lecture you acknowledge that the content of this program will be captured in digital format and may be used for both archival and promotional purposes. Submission of your registration authorizes The Appraisers Association of America, its contractors and sponsors permission to use your voice and/or image in any such archival or promotional recording, photograph or streaming activity and to contact you by mail or e-mail.
---
Go back