Recognizing Picture Frames of Value and Importance - Live Webinar
Event Details
Date:
Tuesday, May 16, 2023
Time:
1-2 PM EST
Location:
Zoom
Price:
Course Registration $25.00 Members
$35.00 Non-Members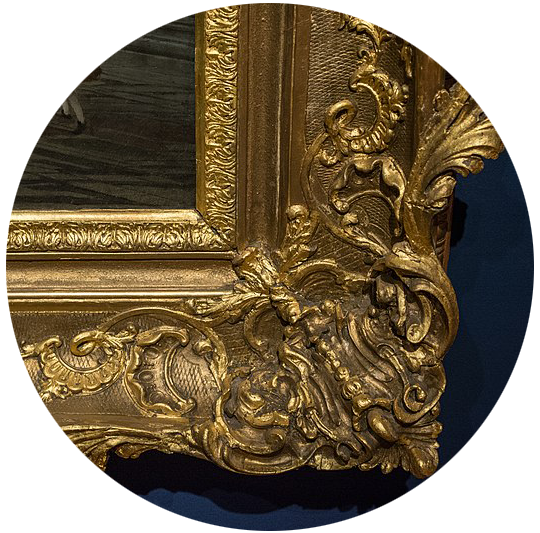 Have you ever looked at a frame and wondered if it is worth careful consideration? In this webinar with Suzanne Smeaton, AAA, Frame Historian and Consultant, attendees will learn what things to look for and consider when assessing a picture frame. Tips will be shared to help recognize important features including age, how it is made (carved wood or something else?); fabrication methods, stylistic differences, gilded and other surfaces- all offer valuable clues to best evaluate a picture frame. Finally, attendees will learn how best to clearly describe the most significant features of a frame.
Can't attend the live webinar? An on-demand recording will be made available to all registrants.
1 CE Credit
---

Suzanne Smeaton is a pioneer in the study and scholarship of period frames, framing fine art for museums and collectors for over 40 years. For some 27 years, she was employed at the noted frame gallery of Eli Wilner & Company in New York City. An author on the topic of frames and American frame history, she has written articles for The Bulletin of the Metropolitan Museum of Art, The Magazine Antiques, Picture Framing Magazine, and American Art, Smithsonian Institution, as well as essays in The Gilded Edge: The Art of the Frame (2000), and an essay on frames in Life's Pleasures The Ashcan Artists' Brush With Leisure 1895–1925 (2007). Suzanne is a frequent lecturer and instructor for museums, appraisal organizations and art appreciation groups across the country. She is also a Board Member of the Appraisers Association of America.
---
Go back