2023 Awards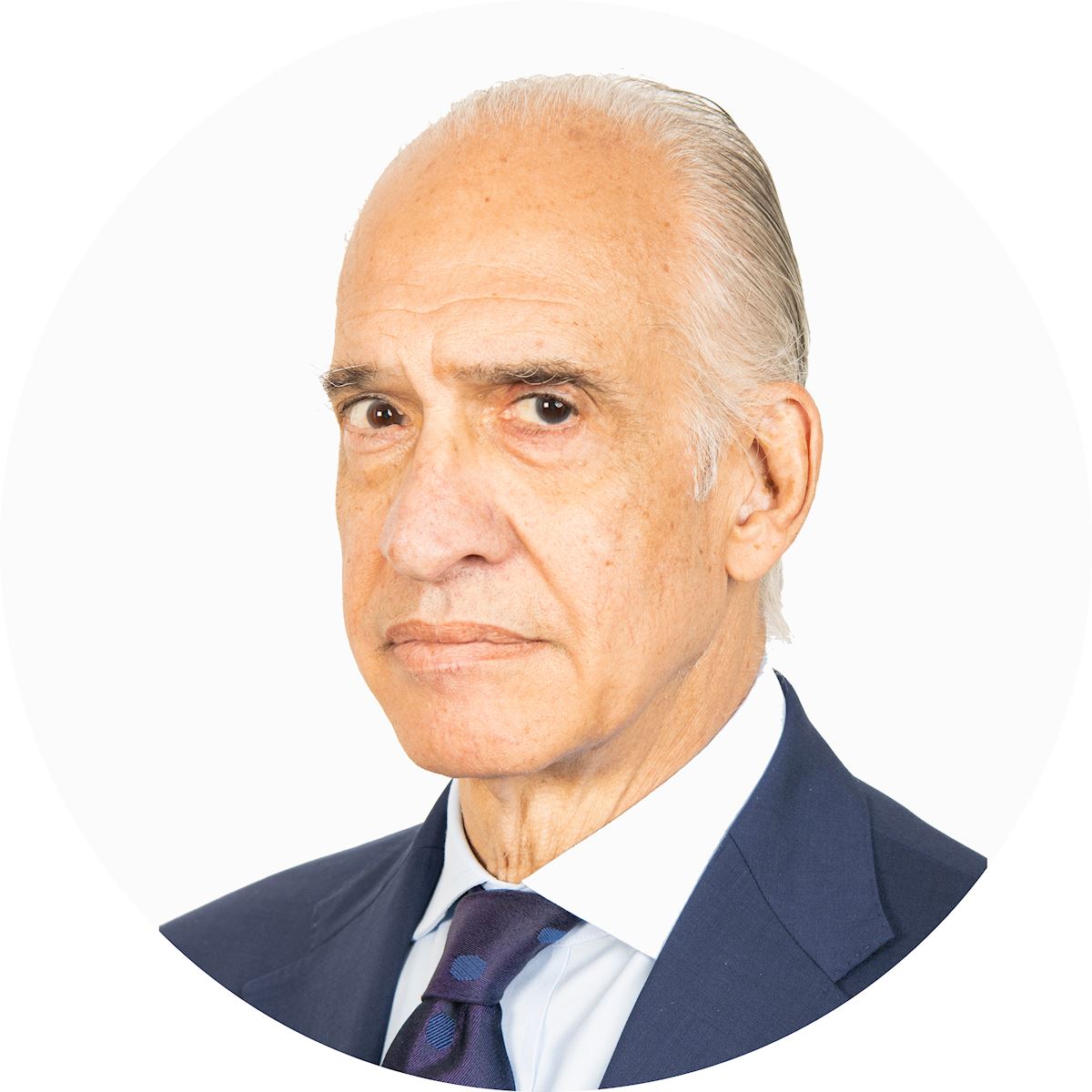 Belmont Society Award
Michael Capo, AAA
The Belmont Society Award is presented to a member who has made a significant contribution to the Appraisers Association of America over the course of 25 years or more. The derivation of the name comes from the Belmont Plaza Hotel, where the Association Members met monthly from November 1958 – circa 1973.
Michael Capo, AAA is a third-generation antique appraiser with over forty years of experience in the acquisition, sale and appraisal of period furniture, fine and contemporary art, silver jewelry, arms and armor, and objects d'art. Michael has executed appraisals with some of the largest art institutions in the world and continues to share his expertise. Michael has been a member of the Appraisers Association since 1978 and a member of the Membership Committee since 2016.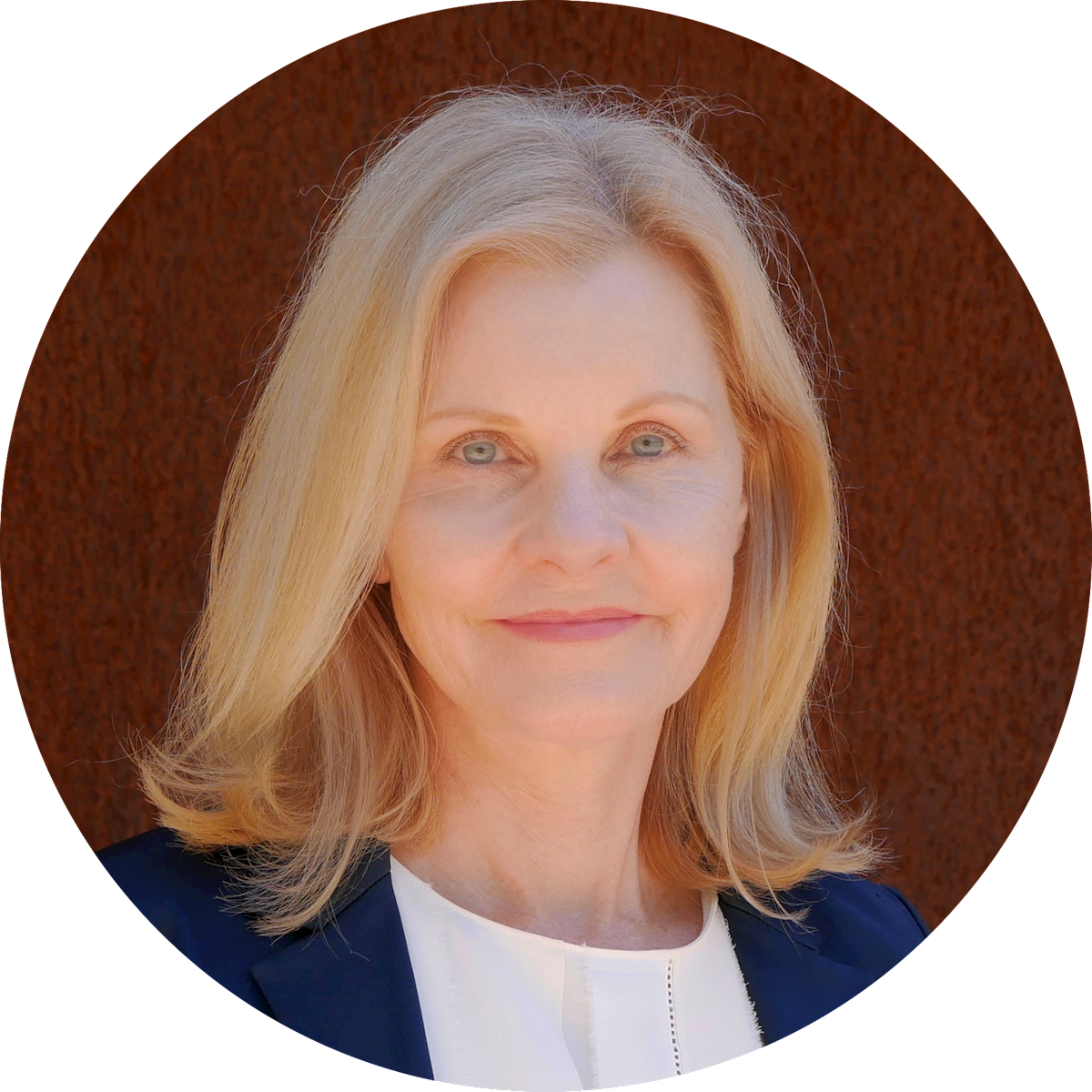 President's Award
Karen T. Bacon, AAA
For outstanding contributions to the appraisal profession by an Accredited or Certified Member.
Karen Tallackson Bacon, M.A., AAA is a Certified Member of the Appraisers Association of America and is a member of the Executive Board serving as Treasurer. She previously served as the director of Modern, Contemporary and Latin American Art at Butterfield & Butterfield Auctioneers & Appraisers in San Francisco. She was responsible for significantly expanding the department's global reach and was the youngest employee to be promoted to Vice President. During her tenure in San Francisco, she was a member of the San Francisco Museum of Modern Art Modern Art Council and regularly wrote on art-related topics for local publications.
Her proximity to the technology revolution of the early 1990s Silicon Valley fostered a stronginterest in the possible links between the arts and technology, prompting her to craft an education and career that merged both disciplines. Authoring a business plan to create online auctions in 1993 - well before the art or technology markets were ready - led her to positions at several technology startups. She eventually became the head of global marketing for one of the big five consulting firms.
Karen joined AAA in 2013 after founding her Bay Area-based appraisal business. She serves clients on the San Francisco Peninsula and surrounding. She has served on a number of other boards related to her interests in the arts, higher education and health care.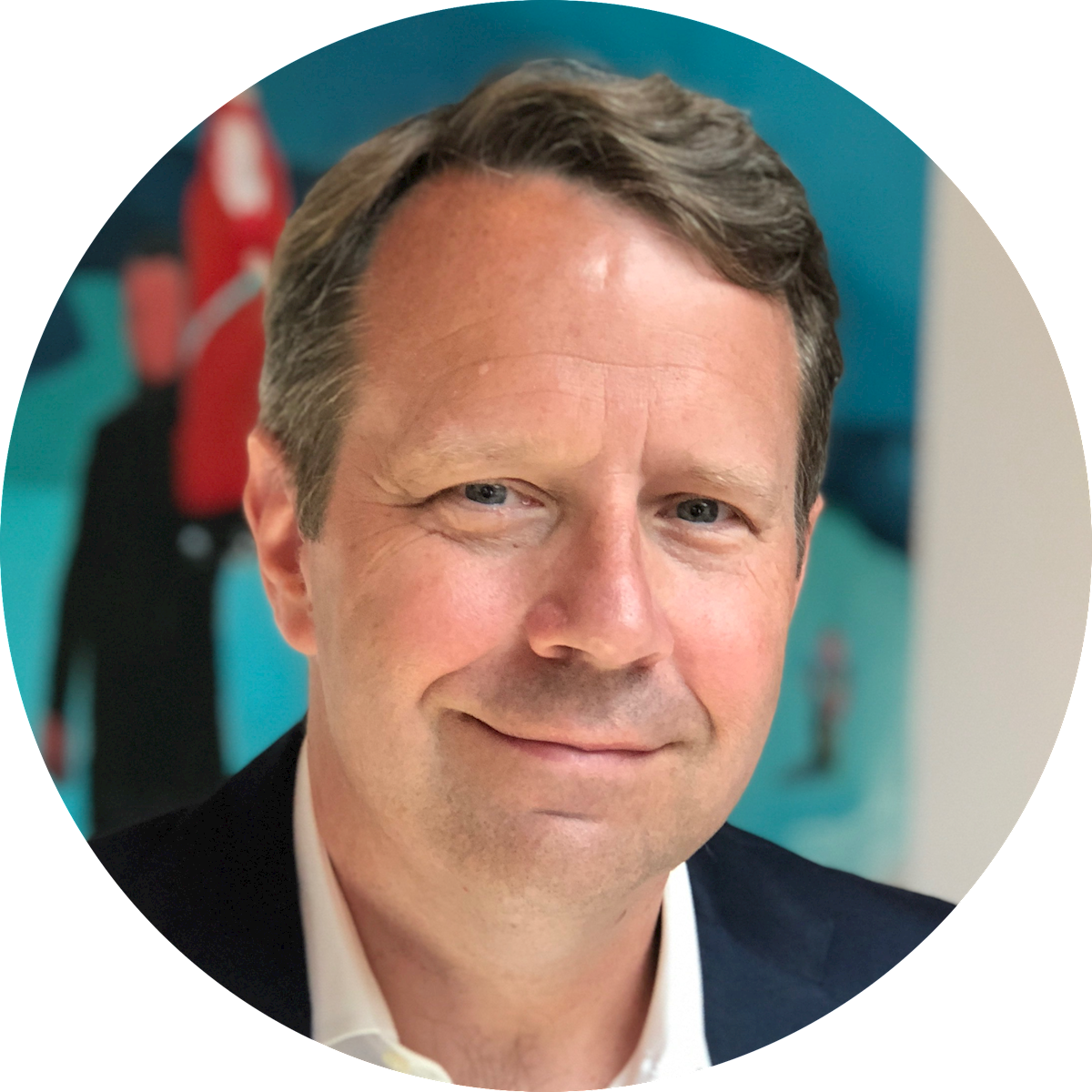 Director's Award
Christopher Vroom
For outstanding contributions that Contribute to the growth and development of the Appraisers Association of America.
Chris Vroom is the Founder and CEO of CollectorIQ, an enterprise-grade collection management and risk analytics application used by banks, insurers, auction houses, appraisers and advisors to track, manage and dynamically value holdings of fine art and collectibles. CollectorIQ is used by Chubb, Sotheby's, Bank of America, hedge funds, appraisers, collectors and advisors. He co-founded Valence Digital, a data and analytics application services business that uses advanced cryptography to verify provenance. Chris also founded the e-commerce platform,. Artspace to provide new income sources for institutions and artists as well as ArtandCulture.com, a producer of high-quality limited editions that support cultural programming.
Chris is committed to fostering broader engagement in the arts generally and support for artists, specifically; he founded Artadia, the New York-based non-profit organization that has provided more than $25 million in support to artists across the country over the past twenty years. Vroom started his career in financial services where he was Managing Director and Global Group Head for Internet Equity at the Credit Suisse First Boston Technology Group and was a Managing Director who ran the consumer equity research group at Alex Brown & Sons where he followed high-growth retailers (including Starbucks which he took public in June 1992).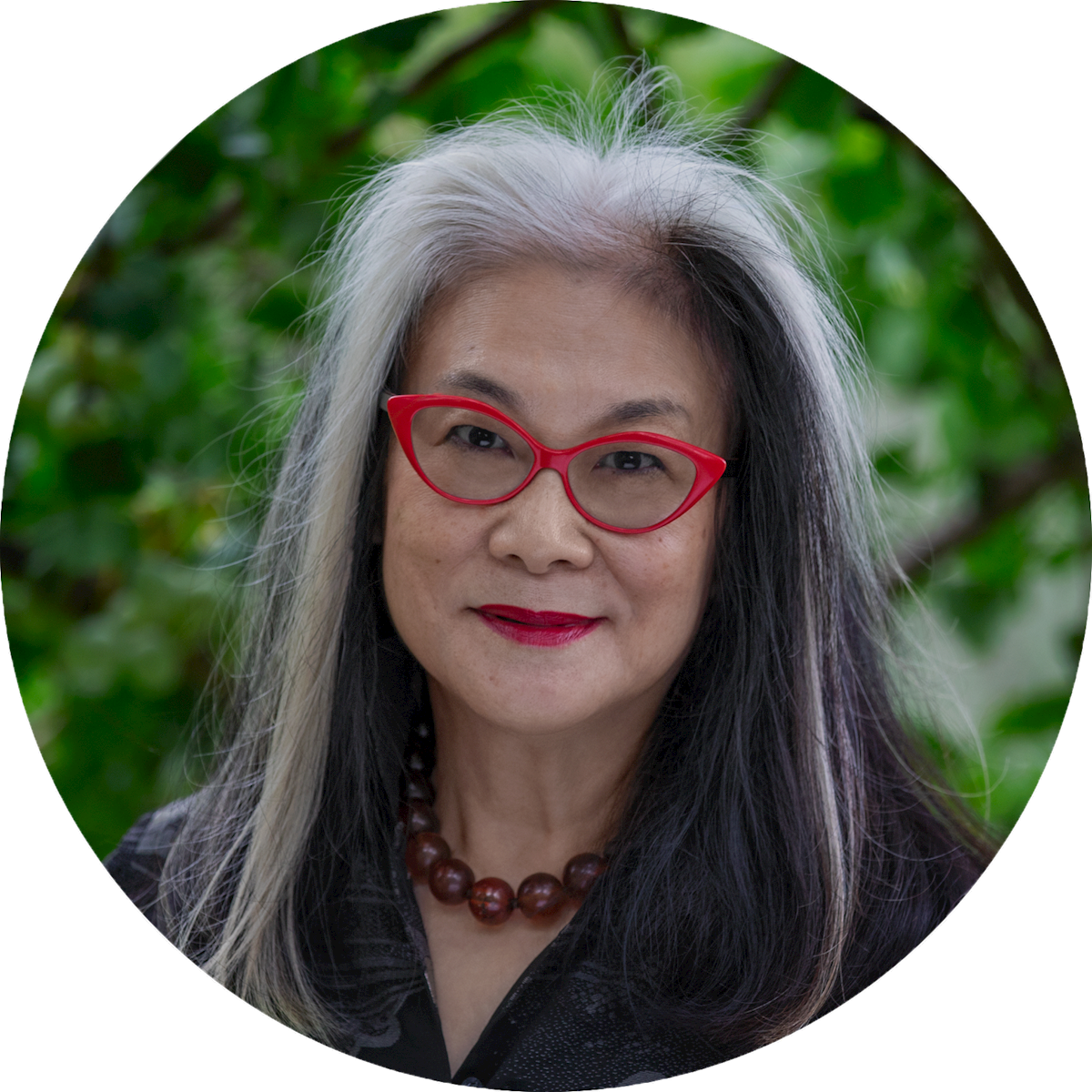 Education Award
Mee-Seen Loong, AAA
For exemplary dedication to the educating of the appraiser by a Member or Certified Member.
Mee-Seen Loong, AAA is a Fine Art Consultant based in New York. Prior to the establishment of Mee-Seen Loong Fine Art LLC, she was Vice Chairman, Senior Vice President, Chinese Art and Asian Paintings, Sotheby's Inc. She now provides art advisory services to individual collectors, institutions, and corporations in the United States and Asia. An established specialist in Chinese works of art, Ms. Loong's current consultation services have expanded to include the representation and promotion of contemporary Chinese ink paintings. She is a director of the Beijing and New York -based gallery INKstudio. Mee-Seen is a certified member of the Appraisers Association of Americaand is a member of their Conference Committee.
Active in art and educational circles, she has served as President of the Wellesley Club of Hong Kong, the Honorary Secretary for the Friends of the Hong Kong Museum of Art and on numerous Boards including the American Field Service International Scholarships, The China Heritage Foundation, the New York Friends of the Wellesley Art Museum, Wellesley Patrons of Art and was on the fund- raising team for Yale University Press' multi-volume 'The Culture and Civilizations of China'. She is also a member of ArtTable. In 1996 she co-founded Valentine Willie Fine Arts in Kuala Lumpur, a gallery specializing in contemporary South- East Asian art. She has also served on the steering committee of the Asia Society Triennial in New York 2019-2021 and is currently on the Advisory Board of the Asian Civilisations Museum in Singapore.
A native of Kuala Lumpur, Mee-Seen Loong earned her Bachelor's degree in Art History from Wellesley College and her Master's degree in Far Eastern Art from Columbia University. She received her high school education at the Methodist Girls and Boys'
Schools in Kuala Lumpur and graduated from Harriton High School in Pennsylvania on an American Field Service Scholarship.
Regional Award
Benjamin Farina, AAA
For active leadership from a member in the development of programming and/or membership development.
Ben Farina, AAA has served as Senior Vice President of Freeman's auction house in Philadelphia and Department Head for Asian Arts since 2017. From the Philadelphia area, Ben has always been interested in the Arts. He first joined Freeman's as a Gallery Director in 1992 and returned to Freeman's after more than 20 years in the field in New York City. He earned his Bachelor of Arts degree in 1991 from the University of Virginia where he studied History and Studio Art. In 1998 he received his Master of Fine and Decorative Arts degree from Sotheby's Institute, London. Ben moved to New York City in 1999 to continue his career; first at William Doyle Galleries, then in 2000 at Sotheby's in New York as a cataloguer of Decorative Arts for Sothebys.com. During his eight-year tenure at Sotheby's, he researched and catalogued a wide range of rare and important materials for the Arcade Decorative Arts, Fine Arts, and Chinese Works of Art departments. In 2009, he joined Gurr Johns Inc. as an appraiser of Fine and Decorative Arts and consignment advisor. He is a Board Member of the Appraisers Association of America, Certified in Chinese Works of Art and General Fine and Decorative Arts and is an instructor in their Comprehensive Appraisal Studies Program (CASP).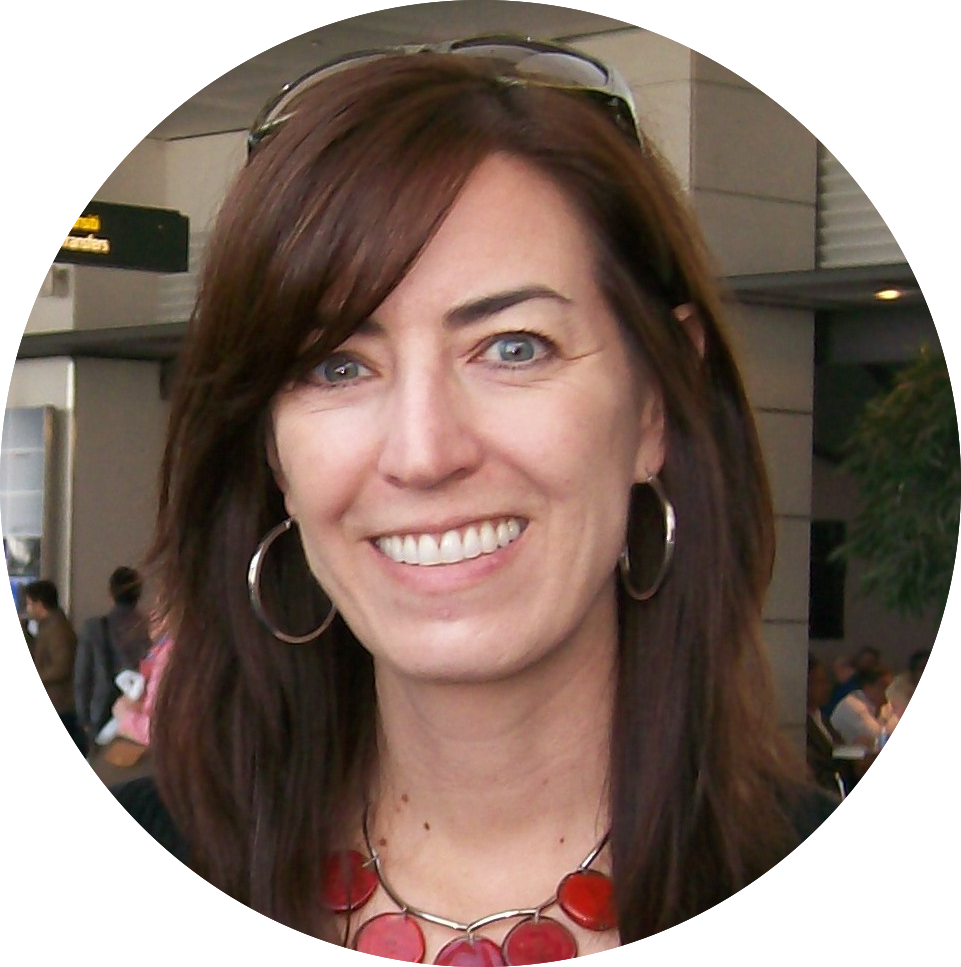 Student Award
Patricia Hickson
For excellence in appraisal studies.
Patricia Hickson is a fine arts professional with thirty years of experience as a Modern and Contemporary art curator in museums working with collections, exhibitions, and publications. She held curatorial positions at the Institute of Contemporary Art in Boston, the San Jose Museum of Art in California, Williams College Museum of Art in Massachusetts, Des Moines Art Center in Iowa, and the Wadsworth Atheneum Museum of Art in Hartford, Connecticut. In 2023 she established Patricia Hickson Art Advisory, focusing on Modern, Post-War, Contemporary, and Emerging art appraisal, collection consultation, and curatorial services. Immediately prior, for thirteen years, she held the position of Emily Hall Tremaine Curator of Contemporary Art at the Wadsworth Atheneum, where she led the acquisition of more than 300 objects and curated 60 exhibitions. Thirty exhibitions belong to the museum's groundbreaking MATRIX series of solo projects with emerging and under-recognized artists. In 2015, Hickson also organized the landmark exhibition Warhol & Mapplethorpe: Guise & Dolls, which was accompanied by an extensive catalogue published by Yale University Press. She earned a BA in art from Bates College, an MA in art history from Williams College, and completed the CASP program at the Appraisers Association of America.
History of Awards
Belmont Society Award
Beth Weingast, 2022
Sylvia Leonard Wolf, 2020
Ron Bourgeault, 2019
Manual Greer, 2018
Roslyn Bakst Goldman, AAA 2017
Harmer Johnson, AAA 2016
Samuel Rosenfeld, AAA 2015
Alex Rosenberg, AAA 2014
Helaine Fendelman, AAA 2013

President's Award
Steve Schindler, 2022
Ed Yee, 2020
Susan Hunter, 2019
Michael Findley, 2018
Susan Brundage, AAA 2017
John Cahill, Esq., 2016
Steven Pincus, DeWitt Stern 2015
Jane H. Willis, AAA 2014
Nancy Harrison, AAA 2013
Betty Krulik, AAA & Renee Vara, AAA 2012
Judith Bresler 2011
David A. Gallager, AAA 2010
Roslyn Bakst Goldman, AAA 2009
Sam Rosenfeld, AAA 2008
Sylvia Leonard Wolf, AAA 2007
Harmer Johnson, AAA 2006
Alex Rosenberg, AAA 2005

Director's Award
Bill Roland, 2022
Lynn Killeen, 2020
Eric Kahan, 2019
Pearlstein and McCullough, 2018
Gloria Velandia Ludmer, 2017
Rand Silver, 2016
Gayle Skluzacek , AAA 2015
Maria Josefa Velazquez, AAA 2014
Daile Kaplan, AAA 2013
Elizabeth von Habsburg, AAA 2012
"Handbook Editorial Board" 2011
Nancy Harrison, AAA 2010
"The Coffee House Appraisers" 2009
Elizabeth von Habsburg, AAA 2008

Service to Education Award
Tom Folk, 2022
Helen Hall, 2020
Mary Rabbit, 2019
Cole Ferry, 2018
Sabine Wilson, Ph.D., AAA, 2017
Cynthia Herbert, AAA, 2016
Sharon Chrust, AAA 2015
Deborah Gerstler Spanierman, AAA 2014
Karen McManus, AAA 2013
Karen Holtzman, AAA 2012
Kathy Rosenblatt, AAA 2011
"NYU/SCPS Online Faculty" 2010
Terry Shtob, Ph.D. 2009
Beth G. Weingast, AAA 2008
Kathleen Harwood, AAA 2007
Helaine Fendelman, AAA 2006
Jane H. Willis, AAA 2005

Regional Service Award
Lori Spector, 2022
Sebastian Clarke, 2020
Joanne Kesten, 2019
Patricia Dillon, AAA, 2018
Amy Parenti, 2017
Lindsay Nivens-Frosini, 2016
Kevin Z. Anderson, AAA 2015
Kathleen Guzman, Heritage 2014
Susan McDonough, AAA 2013
Jacqueline Silverman, AAA 2012
Carter Ferrington, AAA 2011
Miller Gaffney Bannister, AAA 2010
Erica Hartman, AAA 2009
Jane C. H. Jacob, AAA 2008
Patricia Dudley, AAA
& Richard Dudley, AAA 2007
Penelope Dixon, AAA 2006
Gayle M. Skluzacek, AAA 2005

Student Award
Debra Singer, 2022
Elise Sargeant, 2020
Alixandra Holloway, 2019
Kristy Bryce, 2018
Monika Fabijanska, 2017
Yosef Horowitz, 2016
Emily Casden, 2015
Maria Doiranlis 2014
Leslie Jones 2013
Joanne Kesten 2012
Faye Ran 2011 -"Assoc. Steering Com" 2010
David Smith 2009
John Treadwell 2008
Gregg Perry 2007
Laurel Porcelli 2005

Augustus Fisher Award
Kei Chan 2009
Biliana Videnova 2006