Ms. Christian H. Trabue
Accredited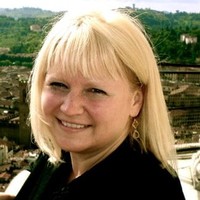 Enservio Select
USPAP compliant through:
03/02/2025
Specialization(s)
19th Century European Art; American Art; Prints
Member Type
Accredited Member
Service(s)
Charitable Donation; Estate Tax Liability; Equitable Distribution; Insurance
Appraiser's Statement
Christian is an art appraiser with very specific knowledge of the insurance industry. She primarily appraises for insurance purposes, both pre-loss and post-loss. She received her undergraduate degree in art and art history from Centre College in Kentucky, and completed her master''s course work at the University of Louisville in art history. Upon completion, she attended the Appraisal Studies Program at New York University, where she received a Certificate in Personal Property Appraisal. For seven years, Christian owned her own Personal Property Appraisal business before joining Enservio Select in January of 2009. Today, Christian is the supervising appraiser of the fine art department at Enservio. She has passed the Uniform Standards of Professional Appraisal Practice (USPAP), publishes articles about art and appraisal in insurance industry-related journals and has appeared as an expert on National Public Radio. Since joining Enservio she has has traveled nationwide appraising some of the finest art collections in the country.