Ms. Louise Devenish, AAA
Certified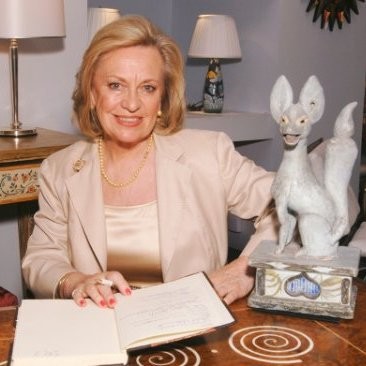 USPAP compliant through:
08/01/2025
Specialization(s)
American Furniture and Decorative Arts; Continental Decorations & Early European Works of Art; English Furniture and Decorative Arts
Member Type
Certified Member
Service(s)
Charitable Donation; Estate Tax Liability; Equitable Distribution; Insurance
Appraiser's Statement
Specialize in American and English decorative arts of the 17th, 18th, 19th and 20th century.
Louise Devenish is an independent professional appraiser and educator. For over twenty-five years she has specialized in Fine and Decorative Arts, particularly American and European furniture and Decorative Arts from the 16th century to the contemporary. She is a certified member in good standing of the Appraisers Association of America.
Ms. Devenish has taught extensively at New York University though the Center for Applied Liberal Arts, where her focus has been on Decorative Arts, with specificity to the collection at the Metropolitan Museum of Art. Louise has also taught at Parsons/The New School as the instructor and creator of the "Antiques Connoisseurship" and "New York Collections and Exhibition" classes. Formerly, she taught at The Appraisal Institute in which she instructed future appraisers on the foundation of Estate Appraising.
Louise is known for her exclusive tours to notable art fairs in the New York area, such as the legendary Winter Show and TEFAF. Her mentored excursions and topical, instructional webinars, secure educational credits towards students' ASID and/or The Appraisal Institute of America Certification via the Appraisers Association of America.
Currently Louise has been offering online educational "Connoisseurship" webinars that highlight a specific designer, artist, period or topic as it relates primarily to the fine and decorative arts. Her skill lies not only in her ability to make the arts accessible and exciting but also her capacity to connect people of diverse interests and age groups. "Connoisseurship" webinars include top dealers and experts from around the world, whose specialties are masterfully incorporated in her lectures. These webinars introduce and expose her network to new and current possibilities in the arts.
In a career spanning over three decades, Ms. Devenish was the proprietor of one of New York's most prominent Madison Avenue antiques stores, Devenish and Company, Inc. Antiques, from which she sold pieces to private art institutions and museums, as well as furniture collectors. She presently curates private collections and purchases furniture and paintings for clients, in addition to negotiating sales of property and artworks.
Louise established her own eponymous appraisal and consulting company, DG Arts LLC, in which she utilizes her expertise in the sectors of Estate, Insurance, Damage and Loss, Equitable Distribution, Non-Cash Charitable Donations and Expert Witness testimony. Ms. Devenish stays current with marketing trends as well as her professional educational requirements, including being compliant with current Uniform Standards of Professional Appraisal Practice (USPAP).