2023-2024 Lecture Series - Perspectives: Assessing Contemporary Fiber Art
Event Details
Date:
Monday, Oct 2, 2023
Time:
6-8 PM EST
Location:
The National Arts Club
15 Gramercy Pk S
The Sculpture Court
New York, NY 10003
Price:
On Demand (Recording) $20.00 Members
$25.00 Non-Member
Free CASP Student or Associate Candidate
Free Full Series

In Person (NYC) $20.00 Members
$25.00 Non-Member
Free CASP Student or Associate Candidate
Free Full Series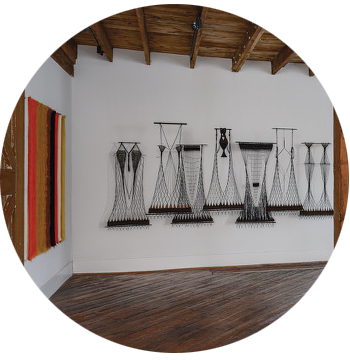 Based on his experience promoting contemporary fiber art since the 1980s, Tom Grotta of browngrotta arts, will discuss the uptick in fiber art resales. Grotta will cover factors that go into assessing resale work — major artists, major museum collections, condition, and so on. He'll speak, too, about ways collectors can document their collection journey.
A reception with refreshments will follow the lecture that will be in the historic National Arts Club, a National Landmark building and the former home of Governor Samuel Tilden.
Can't attend in person? Register for "On Demand" to receive a recording of the lecture shortly after the live event.



1.5 CE credits
Image credit: Works from Acclaim! Works by Award-Winning Artists at browngrotta arts 2023. Dated from the 1960s to 2023. Three of these works were resales. Photo by Tom Grotta.
---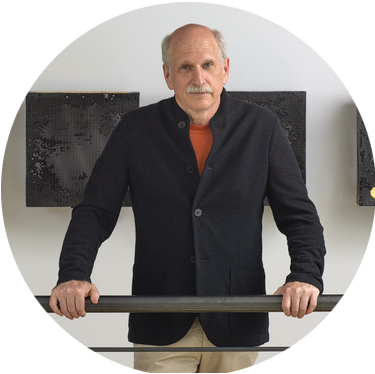 A principal of browngrotta arts for more than 30 years, Tom Grotta graduated from RIT with a fine arts degree in photography. He is recognized for his extensive knowledge of contemporary art textiles and fiber sculpture and for his exceptional photography of fiber art. Grotta has placed works in dozens of private and corporate collections in the US and abroad, as well as in the permanent collections of the Metropolitan Museum of Art, Museum of Arts and Design, the Art Institute of Chicago, the St. Louis Museum of Art, the Philadelphia Museum of Art, the Renwick Gallery of the Smithsonian Museum and many others. browngrotta arts has produced 56 catalogs on contemporary textile art, featuring Grotta's photographs and design, including Art of Substance, which won a design award from the American Graphic Association. He has also produced two books: The Grotta Home by Richard Meier: A Marriage of Architecture and Craft and Gyöngy Laky: screwing with order. Grotta has lectured on textile art and textile art photography at museums and art programs in New York, California and elsewhere. Grotta's art photographs are included in several private collections and that of the Museum of Modern Art in Serralves, Portugal. His photographs have been included in museum installations throughout the US including This Present Moment at the Smithsonian American Art Musuem, Ethel Stein: Masterweaver at the Art Institute of Chicago and In the Realm of Nature: Bob Stocksdale & Kay Sekimachi at the Mingei International Museum, California. His photos of artists and their works have been published internationally on covers and in books including, Toshiko Takaezu: Earth and Bloom, California's Designing Women 1896-1986, Fiber Sculpture, 1960 - Present, Tapestry: A Woven Narrative, Makers: A History of American Studio Craft and numerous magazines and newspapers including the New York Times, Elle Decor, Interior Design, Architectural Digest and Hand/Eye.
---
FEES In-Person and On-demand
Free Associate and Student Members RSVP required
$20 Members
$25 General Admission
Click here to register for the 2022-2023 Full Lecture Series.

If you have previously registered for the 2023-2024 full lecture series, you do not need to re-submit payment or registration information.
---
Go back